Brazil Visa Vitem I Fulbright Grant- U.S. Citizens
STANDARD REQUIREMENTS FOR ALL VITEM I VISAS
A) Applicant's Passport: original, undamaged; valid for at least another 6 months, with at least two blank side by side visa pages.
B) Visa Application Form: printed receipt of the visa application form filled out and successfully submitted online duly signed by the passport holder (or parents/legal guardian of a minor) and with the photo glued on the appropriate boxes.
C) Photograph: one recent, clear, front view, in color, professional 2″x2″ passport photo of the applicant with a plain white or off-white background.

In color
Printed on matte or glossy photo quality paper
2 x 2 inches (51 x 51 mm) in size
Sized such that the head is between 1 inch and 1 3/8 inches (between 25 and 35 mm) from the bottom of the chin to the top of the head.
Taken within the last 6 months to reflect your current appearance
Taken in front of a plain white or off-white background
Taken in full-face view directly facing the camera
With a neutral facial expression and both eyes open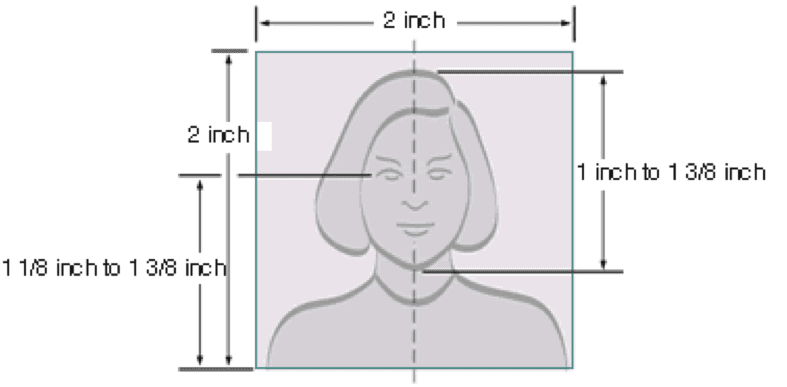 D) Proof of continuous residence within this Consulate's jurisdiction (12 months): notarized copy of driver's license, utility bills, residential lease, bank statements and in some cases school documents are all acceptable documents as proof of jurisdiction.
F) Birth certificate: original or copy of birth certificate listing parent's names, date and place of birth.

Birth Certificates not issued by the US government must be legalized by the Brazilian consular office with jurisdiction over its place of issuance;
Documents not issued in English, Portuguese, Spanish or French must also be accompanied by a translation done by a sworn translator in Brazil, by competent translator acknowledged in the country the document was issued and legalized by the Brazilian consular office with jurisdiction over its place of issuance or by Diplomatic Representation of the country that issued the document in the United States.
 SPECIFIC REQUIREMENTS FOR RECIPIENTS OF A FULBRIGHT GRANT (CASE 1C)
1) Fulbright letter indicating the terms of the award.
2) Acceptance Letter from Brazilian host institution indicating activities to be pursued, duration of the program and the terms of applicant's participation. Letter must be signed and have contact information for who is to be contacted in the host university concerning details of applicant's participation in the Fulbright program.
OTHER REQUIREMENTS
If the not applying with a US passport:
G) Proof of Legal Residency: notarized copy of visa, permanent resident card or US passport or US birth certificate. 
If you will be applying for a visa on a passport issued by Afghanistan, Central African Republic, Iran, Iraq, Jordan, Kosovo, Lebanon, Libya, Nepal, Nigeria, North Korea, Pakistan, Palestine, Senegal, South Sudan, Sudan, Syria or Taiwan:
H) Detailed information on applicant's place of lodging in Brazil (hotel reservation or letter from Brazilian host), flight and notarized bank statements reflecting the past 3 months are required.
If the applicant is under 18 years of age:
Special Requirements for Minors
If the applicant is a dependent of a VITEM I visa holder:
Additional Requirements for Dependents