Brazil Visit Visa VIVIS – U.S. Citizens:
The visit visa will be issued to foreigners traveling to Brazil for staying up to 90 days without purposes of immigration or the exercise of paid activity (daily allowances, artistic paychecks, compensation or other travel expenses are allowed). Visit visas can be granted for those traveling for tourism, business, transit, artistic or sports activities, study, volunteer work, or to attend to conferences, seminars or meetings, among other purposes – provided there is no remuneration in Brazil and the stay does not exceed 90 days.
Brazilian citizens even those with dual citizenship must enter and exit Brazil with a Brazilian passport.
STANDARD REQUIREMENTS FOR ALL VISIT VISAS
A) Applicant's Passport: original, undamaged; valid for at least another 6 months, with at least two blank side by side visa pages.
B) Visa Application Form: printed receipt of the visa application form filled out and successfully submitted online duly signed by the passport holder (or parents/legal guardian of a minor) and with the photo glued on the appropriate boxes.
Minor applications are to be signed by both parents and signatures are to be notarized.
C) Photograph: one recent, clear, front view, in color, professional 2″x2″ passport photo of the applicant with a plain white or off-white background.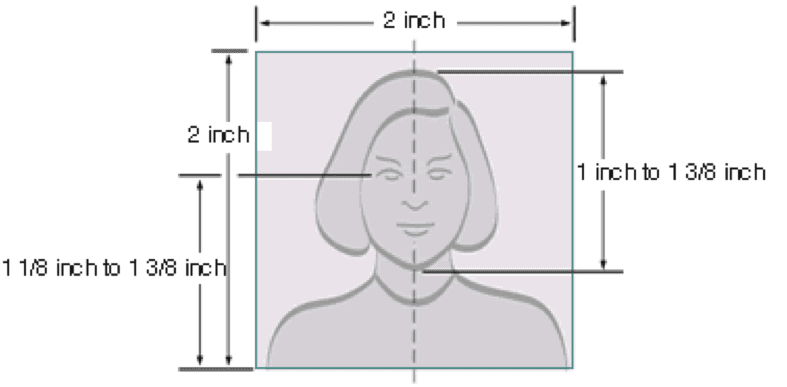 D) Itinerary: copy of your round-trip ticket, reservation, or letter from a travel agency under applicant's name, listing flight number and arrival/departure dates and reservation code provided by the airline/cruise company;
D1)Airline employees may present their staff ID card or an original letter from the employer on its official letterhead with an original notarized signature of signee as a substitute for the itinerary.
D2) Those traveling stand-by for being beneficiaries of traveling benefits based on their relationship with an airline employee may also present an original letter from the employer in its official letterhead with an original notarized signature of signee as a substitute for the itinerary.
OTHER REQUIREMENTS FOR TOURIST VISAS
If the not applying with a US passport:
E) Proof of Legal Residency: notarized copy of visa, permanent resident card or US passport or US birth certificate.
If the applicant is under 18 years of age:
Visa Authorization for Minors | Form
F2) Notarized copy of BIRTH CERTIFICATE.
For children of Brazilian Citizens:
Declaration of Non-Citizenship | Form
Minors' visas will not be issued without consent from both parents, except if:
*One of the parents is deceased: in which case the death certificate (original, certified or notarized copy) must be submitted; or
*One of the parent's is not listed on the birth certificate; or
*Court Order or Divorce Decree granting not only full custody but exclusive parental rights to one of the parents or legal guardian(s). The original or notarized copy of the complete document must be presented along with the other requirements. 
If you already have a valid visa on another passport(This applies even if your previous passport was canceled):
G) Passport with the valid visa and a notarized letter from the applicant requesting the cancellation of the valid visa. If the previous visa was authorized by the Ministry of Labor, the work permit must have its status as canceled on the Ministry of Labor's website.
If you will be applying for a visa on a passport issued by Afghanistan, Central African Republic, Iran, Iraq, Jordan, Kosovo, Lebanon, Libya, Nepal, Nigeria, North Korea, Pakistan, Palestine, Senegal, South Sudan, Sudan, Syria or Taiwan:
H) Detailed information on applicant's place of lodging in Brazil (hotel reservation or letter from Brazilian host), flight and notarized bank statements reflecting the past 3 months are required.
Sahrawi Arab Democratic Republic passport holders will have their visa issued on a "laissez-passer".
Incomplete applications will be returned at the expense of the applicant. The Consulate may at any time request further information or additional documents deemed necessary. General conditions are subject to change without prior notice.
Please note that a visa is not an applicant's right and may be denied. It does not guarantee the right of entry or stay in Brazil and can be canceled at the discretion of the Brazilian immigration authorities.